Fungal Diseases
Content
Introduction
Aspergillosis
Candidiasis
Dermatomycosis
Introduction
Fungi are spore-bearing
Fungi may be unicellular or multicellular.
Mycology is a term used for the study of fungi and associated diseases.
Fungal diseases are of two types:
Mycosis
Food
Human infections are categorized into two types:
Superficial infection
Systemic infection
Superficial infection include fungal growth from skin, nails and hairs.
Various type of ringworm and several other fungal infections are seen on the body.
Superficial mycosis are generally saprophytes and having capacity to digest keratin protein.
Systemic mycosis is caused fungi which causes serious infection from general symptoms to fatal diseases.
Superficial infection is of two types:
Surface infection
Cutaneous infection
Some of the important fungal diseases are:
Aspergillosis
Candidiasis
Dermatomycosis
Aspergillosis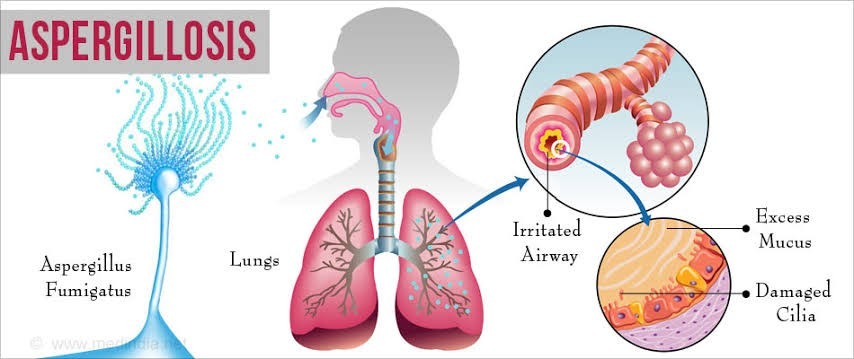 Aspergillosis word given to large group of diseases caused by fungus infection from species Aspergillus.
Aspergillosis is a disease occurs in humans, birds and other animals.
The most important pathogens that are responsible for this disease are: Aspergillus fumigatus and Aspergillus flavus.
It is chronic or acute forms.
Symptoms
Coughing of blood
Chest pain
Infection in lungs causes cough, fever and chest pain.
Kidney failure and liver failure.
Diagnosis
On chest X-ray and CT, pulmonary Aspergillosis classically manifest as a hallow sign and later, as air crescent sign.
On microscopy, aspergillus sp. are reliably exhibit by silver stains e.g. Gridley stain or Gomori methenamine silver, gives fungal walls grey black colour.
Treatment
For aggressive invasive Aspergillosis include: Voriconazol, liposomal amphotericin B combination with surgical debridement.
Iitraconazole
Fluconazole
Epidemiology
Aspergillosis is thought to affect more than 14 million people worldwide.
Candidiasis
This fungal infection is caused by yeast belonging to genus Candida.
There are about twenty Species of candida which can causes infection in human. the most common is Candida albicans.
It normally lives on skin and mucous membrane without causing any infection. However, overgrowth of the strain causes infection as mouth or throat and systemic life-threatening diseases.
Symptoms
Candida infection of mouth and throat can be seen as white patches/plaques.
On the mucosal membrane including-redness, swallow and wound near the mouth.
Diagnosis and test
The fungal strain is scrapped from the body and seen under microscope for confirmation of the pathogen to initiate the treatment.
Generally, they are cultured on PDA and enriched media for confirmation of foreign agent or pathogen.
Treatment
Treated with antifungal medications
Clotrimazole
Nystatin
Amphotericin B
Caspofungin
Epidemiology
Oral candidiasis is the very much common oral infection that occurs in humans.
About 20% of those receive chemotherapy for cancer and 20% of with AIDS.
Dermatomycosis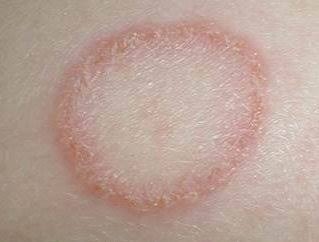 It is caused by various group of filamentous fungi affecting superficial skin, hair and nails.
They are sometimes called skin lesion.
They are generally including three strains.

Trichodermaphyton
Microsporum
Epidermophyton
Reference and Sources
1% – https://en.m.wikipedia.org/wiki/Fungus
1% – https://www.infectiousdiseaseadvisor.com/home/decision-support-in-medicine/infectio
us-diseases/superficial-mycoses-dermatophytosis/
1% – https://www.intechopen.com/books/immunodeficiency/fungal-infections-in-immunosuppressed-patients
1% – https://wikimili.com/en/Aspergillosis
1% – https://www.cdc.gov/fungal/diseases/candidiasis/index.html
1% – https://healthjade.net/what-is-candida/
1% – https://quizlet.com/305509099/dermatophytes-cls-review-mycology-medical-laboratory-science-review-mycology-microbiology-fungi-mycology-assignments-flash-cards/
Also Read:
Fungal Disease