Our Content writers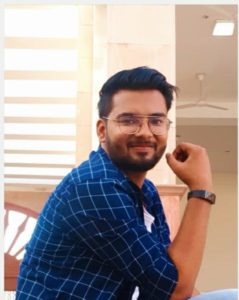 A budding Microbiologist pursuing masters, He belongs to Gorakhpur, Uttar Pradesh. He is a Founder and head of life science website Microscopia IWM, former research intern in BIBCOL carried out research on OPV, content creator with 50+ published notes and one chapter published in compendium of research insight for life science students. He has great interest in Life science and entrepreneurship.
Pallavi Godbole
Pallavi Godbole from Pune. She graduated from Haribhai.V.Desai college affiliated to Savitribai Phule Pune University. Currently She is pursuing masters in M.S University of Baroda, She is working with the Kirloskar Vasundhara foundation for the Raamnadi ecological restoration mission. She published two review articles in JPS Publications' Compendium of Research Insights of Students in Life Sciences.
Rima Kumari
I would like to briefly introduce Her, She completed post-graduation from Pondicherry University in the subject of Microbiology. Currently she is working at ICAR-IIAB, Ranchi Jharkhand. Her writing journey started from Microbiology Notes website and she is still growing and learning through this platform. She is trying to explore more biology-related topics and make effective notes. I hope all information provided in the notes is useful.